is a Cyber Privacy Protection software designed to protect your online and offline privacy using real-time threat detection and blocking. BlackFog prevents the unauthorized collection and profiling of your behavior by blocking advertising, data collection and analysis, significantly improving the performance and safety of your computer.
BlackFog Privacy is the only product able to block outbound data flow while keeping all data on the device. BlackFog's preventative approach uses behavioral analysis and data exfiltration technology to stop hackers before they get started. Through a layered approach to security, we are able to spot, in real-time, when an attacker is trying to remove unauthorised data from a device and network and shut them down before they get the chance to.
As the only on-device data exfiltration solution on the market, our approach targets threat vectors where it hurts most, when they try to replicate, activate, communicate or exfiltrate data. By neutralizing the attack at multiple points of its lifecycle it cannot move laterally within the organization or do any damage. We provide threat prevention for data breaches, insider threats, ransomware, spyware, malware, phishing, unauthorized data collection and profiling. Data privacy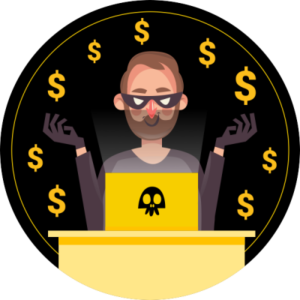 Privacy and security should not be a luxury
BlackFog Privacy protects you from data collection, identity profiling and hackers. By preventing outbound data loss we ensure that no unauthorized data ever leaves your device. We believe everyone has the right to privacy and no company has the right to collect and sell your information without your permission. Trust BlackFog to secure your data and prevent hackers from infiltrating your device.
Protect you device from:
Ransomware Prevention
Spyware
Malvertising
Dark Web Monitoring
Ad Blocking
Data Privacy
Data Security
Anti Tracking
Anti Phishing
Cloud Management
Consolidated Dashboard
Impact Analysis
Ransomware Trends
Monthly Reports
Console Management
Impact Assessment Report
Protect your online privacy from ransomware, spyware, malvertising and tracking. BlackFog Privacy ensures that your device remains safe while you are using the Internet.
Business Editions License