IT equipment Rental/Sales and Maintenance
SERVICES AND PRODUCTS
TechCare group primary objective is to provide a comprehensive end-to-end service to the customer. Beginning with an assessment of the customer's demands, determining the necessary equipment, purchasing, delivering, and installing the equipment to the customer's satisfaction. We intent to procure in country.
RANGE OF PRODUCTS
Among the brands available are the following:
HP / Compaq Printers, All-in-One, Plotters
HP / Compaq PC's (Desktops, notebooks, Handheld) and all Servers
Dell PC's (Desktop, Notebooks) and Servers
Acer Complete range
Toshiba Complete range of PC's (Desktops, Notebooks)
IBM PC's (Desktops, notebooks) and Servers
Lexmark Printers
Sun Servers
Fujitsu Siemens Complete product range from desktop to Notebooks
Packard Bell PC's (Desktop, Notebooks)
Apple Complete product range
Canon Printers
Epson Printers
Brother Printers and faxes
OKI Printers
Spares from a variety of other manufacturers to support your Multi-vendor environment.

We Sale Certified Remarketed and New Goods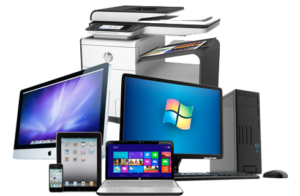 As a 100 percent black-owned business, we source all of our items directly from South African distributors. As a result, manufacturers / distributors bear the risk of faulty items or swop-outs, resulting in a short turnover time for faulty products or swop-outs. On-site warranties are available in addition to the usual warranty period on some products.